CONCERT ORCHESTRA
The Concert Orchestra provides intermediate musicians the opportunity to learn rehearsal techniques and performance practices in a full orchestra setting. The Concert Orchestra musicians study and perform a repertoire that is challenging, yet within the abilities of the ensemble's overall musicianship.
Artistic Requirements
Musicians must meet these requirements in order to be accepted into the Concert Orchestra.
Upcoming Season
Mr. Ryo Fukuda is excited to return to his post as conductor of the Concert Orchestra. Ryo had been the conductor of the Intermezzo String Ensemble for many years before taking on this new challenge. Please join us to welcome him back for his seventh season.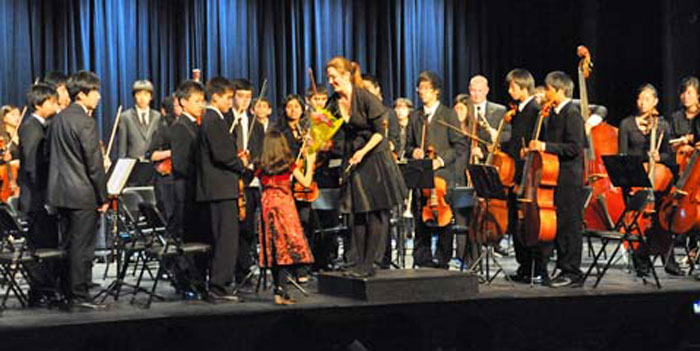 Concerts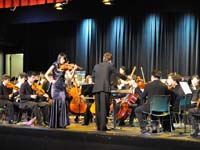 The Concert Orchestra performs three concerts per year. The winners of previous year's solo competition will perform at one of the concerts. Concert admission is $5 for adults; $2.50 for students and seniors; and free for kids under 5.
Here is a video of the latest performance of the orchestra.
Rehearsals
Rehearsals are held every Monday from 6:30 – 9:00 pm at Faith Lutheran Church in Los Gatos (16548 Ferris Avenue, Los Gatos 95032) (map).
Sectionals
In every concert set musicians will receive up to two sectionals coaching by leading professional musicians from the area. Approximately every 6 – 8 weeks the orchestra will be divided into small groups and professional musicians will assist SJYS members to develop their skills.