SJYS 2015 Competition Winners
We are delighted to announce the winners of our 2015 Young Artist, Concerto & Solo Competitions! These competitions were held in April,  at the Los Gatos United Methodist Church, and are very kindly sponsored by the San Jose Symphony Foundation.
All winners are offered the opportunity to perform as soloists with their respective orchestras in the following season.
Congratulations to all!
Philharmonic Orchestra's

Young Artist Competition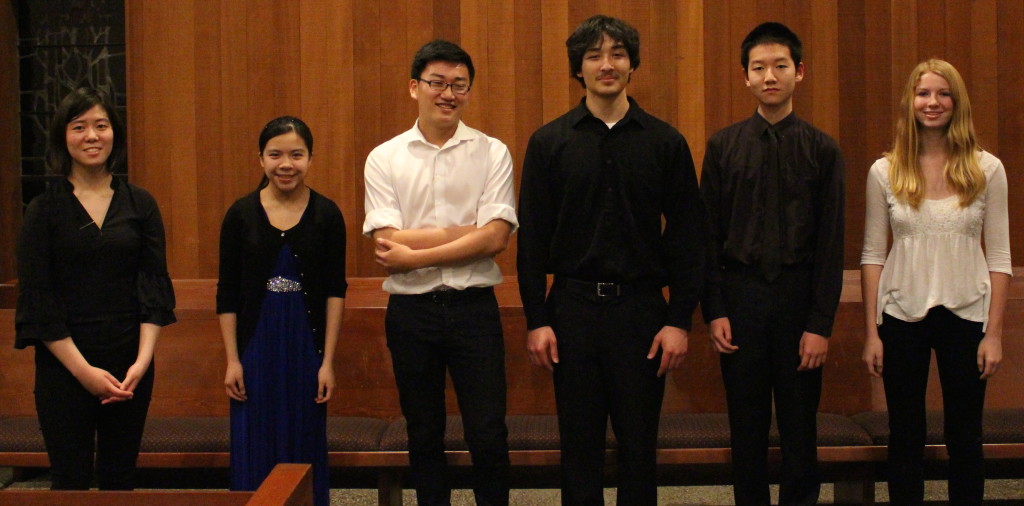 First Place  –  Lauren Collar, flute   [Gordeli – Concerto for Flute & Orchestra, Op. 8]
Second Place  –  Kevin Li, piano     [Prokofiev – Piano Concerto No. 1]
Third Place (tie) – Joyce Jang, viola    [Forsyth – Concerto for Viola in G minor]
Third Place (tie) – Minki Kim, cello   [Lalo – Cello Concerto in D minor]
Fourth Place  –  Tiffany Wong, harp   [Boieldieu – Concerto in C Major]
Chamber Orchestra's Concerto Competition
First Place –  William Gu, cello   [Haydn – Cello Concerto in C Major]
Second Place – Alyssa Stegall, violin   [Vivaldi – Concerto Op. VII "La Primavera"]
Concert Orchestra's

Solo Competition
First Place  –  Anastasia Goldin, flute   [Chaminade – Concertino, Op. 107]
Second Place  –  Grace Liaw, violin     [Beethoven – Romance, Op. 40]
Third Place – Tomoki Amakawa, violin    [Haydn – Violin Concerto No. 2]
Fourth Place – Riley Collier, double bass   [Capuzzi – Concerto for Double Bass]