Auditions for the Upcoming 2015-2016 Season Are Now Open!
General Auditions for our upcoming 2015 – 2016 Season will take place on two Thursdays and Fridays, April 9, 10, 16 & 17 (4 – 9 pm); and two Saturdays, April 11 & 18, 2015 (all day). Percussion Auditions will take place on Wednesday, April 22, 2015 (6 pm – 8 pm).
We invite all interested student musicians to visit Auditions and Audition Requirements for more information and to apply online.
The application deadline is March 31, 2015. For winds and brass musicians, you are welcome to join SJYS during the second set, starting in January, 2016, after Marching Band season.
---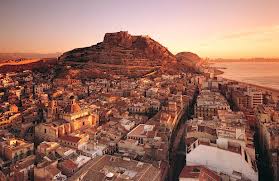 Our 2015 Tour to Spain & Portugal!
Our Philharmonic Orchestra is going to  Spain and Portugal! They're performing in Madrid, the Palau de la Musica in Valencia, Granada's International Music Festival, Puerto Santa Maria and Lisbon! Five concert performances spanning a magnificent two-week tour in June and July!
More exciting details to follow shortly!
We'll see you at our concerts!