TICKETS
For Tickets to The Nutcracker Performances, please scroll down
San Jose Youth Symphony's Philharmonic Orchestra
Presents Its Season Opener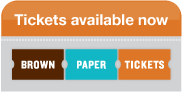 The San Jose Youth Symphony's Philharmonic Orchestra, under the artistic leadership of Music Director and Conductor Yair Samet, presents its 2017-2018 Season Opener to be held on Saturday, December 2, 2017, at 4:00 PM at the California Theatre
This concert will showcase two of several winners from the 2017 Young Artists' Competition, proudly sponsored by the San Jose Symphony Foundation. Outstanding young soloists at our opening concert include:
Emma Tucker
oboe
Mozart – Oboe Concerto in C Major, K. 314

David Choi
clarinet
Weber – Concertino in E-Flat Major, Op. 26

Bryan Sun
violin
Vieuxtemps, Concerto No. 5 in A minor
The Philharmonic Orchestra is the San Jose Youth Symphony's premier ensemble, performing regularly during the season and embarks on biannual international summer concert tours, with its most recent Tour this past Summer, to the Adriatic and Central Europe (Croatia, Austria and Hungary). The orchestra has traveled in previous tours to other parts of Europe (most recently to Spain and Portugal), Asia, and South America.
California Theatre
345 South First Street
San Jose, CA 95113
United States

Friday evening show, December 8, 2017, 7:30 pm
Saturday matinée, December 9, 2017, 2 pm
Saturday evening show, December 9, 2017, 7:30 pm
Sunday matinée, December 10, 2017, 2 pm